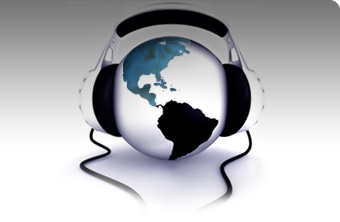 BLUESTAR - DISCONTINUED 1-2-2021

The BLUESTAR is an integrated communications system designed to allow bluetooth communications in your GM vehicle. It works by utilizing the onstar equipment in your vehicle (microphone and mirror keypad) to communicate to a hands free car kit which connects to your cellphone.

There are NO EXTRA CHARGES to pay EVER. You use YOUR phone with YOUR minutes as you see fit.

Better yet, the BLUESTAR is invisible in your vehicle. There are no wires to run, no speakers to install, no microphone to route, and no ugly chrome keypad glued to your dash. And since the BLUESTAR takes advantage of the high quality sound equipment already installed in your vehicle, the audio quality is far superior to other bluetooth options including car kits and headsets.

Make calls, answer calls, mute calls, and transfer calls all using the existing onstar mirror buttons. And if your phone is equipped with voice dialing, you can do it all with the touch of a button.

We support our armed troops. Ask us about our military discount program.

BLUESTAR Documentation:

CPU Documentation

Software Utilities and Drivers

Firmware Updates

DSP Updates

BLUESTAR Complete Kit ............................................................. $279

Complete kit, for all GM vehicles 2003 and up.This is all you need. Just plug it in and go!

(Availability: Discontinued - No Stock

COSTAR Technologies will notify you via e-mail when your unit is shipped.

Shipping is included free in the United States.

Notes:

The BLUESTAR is designed for GM class2 and GMLAN data vehicles only. It will not work in vehicles that do not utilize either of these communication busses to mute the radio. This includes early model GM vehicles (pre-2002) that utilized the Entertainment and Control Bus (E&C) to mute the radio. Contact us or refer to your service manual when in doubt.

Return Policy:

COSTAR Technologies offers a 30 day money back guarantee.

All returns for credit or service require an RMA# from COSTAR technical support, which is valid for 30 days, and must be clearly marked on the outside of the package.

Between 30 and 60 days returns are subject to a 25% restocking fee.

After 60 days, units are non-refundable.

Credits are issued back to original purchaser's paypal account only.

COSTAR Technologies and the BLUESTAR product are not affiliated with OnStar LLC or General Motors LLC. Use of the BLUESTAR product disables the OnStar equipment in the vehicle so that none of its safety and security features will function, including emergency assistance, or voice control for naviagation if equipped. It is the responsibility of the vehicle owner to advise subsequent owners of his vehicle that the OnStar system has been disabled.