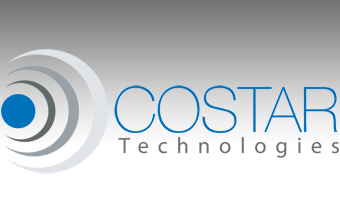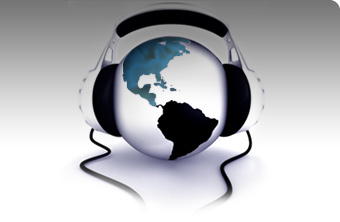 Home

Welcome to COSTAR Technologies.

Home of the BLUESTAR. Your answer to bluetooth connectivity in Onstar equipped vehicles.

Please visit our Products page for more information.

Visit our brand new Forum. It will be a great place to find vehicle specific installation information and answer your other BLUESTAR questions.

Please feel free to add your own hints, tips, comments and suggestions!

News: 2-07-20

CoSTAR Technologies has discontinued the BlueSTAR product. Support will continue through until the end of the year.

News: 2-04-13

News: 3-11-12

CoSTAR Tech launches new mobile website located here.

News: 2-26-12

Vehicle Specific Onstar Module (VCIM) access instructions now located here.

News: 2-25-12

Gizmofusion reviews the BlueSTAR. You can see the review here..

News: 12-03-11

CoSTAR Technologies adds Kreitz Holding Ltd. for Canadian Distribution.

News: 11-15-11

CoSTAR Technologies now supports VW !!! See our forum for details.

News: 09-11-11

CoSTAR Technologies will be exhibiting at SEMA 2011 in Las Vegas November 1-4.

Drop by and say "Hello", we'd love to meet you. Booth #11677.

News: 03-15-11

In order to better serve our customers, COSTAR has migrated to a new webhosting service. You should experience faster access to information then ever before. Take a look at our new forum, which has many new features including subscribing to posts and forums so you can be updated via email when information and new releases become available.

News: 10-28-10

DSP utility released. New DSP firmware to improve echo cancellation and noise reduction on the far end. Improved connectivity with all protocols, now connects on ignition on and disconnects when door is opened.

News: 6-17-10

Software support to add improved button functionality, CallerID, and new Camaro support had been added with update 0614.

News: 1-13-10

Due to overwhelming demand, the new BLUESTAR 2010 is currently back ordered. Availability is estimated at 3-4 weeks. We appologize for any inconvenience, and will update as delivery information becomes available.

News: 1-11-10

COSTAR Technologies is now on Twitter and Facebook. Follow us as we update the status of the newly released BLUESTAR 2010.

News: 12-19-09

COSTAR Technologies is proud to announce the upcoming release of their newest product, the BLUESTAR 2010. As an upgraded replacement for the BLUESTAR PnP, the BLUESTAR 2010 does all you'd expect, and more.

Some of its features include:

- Universal compatability. Works in ALL GM vehicles with onstar (CLASS2 and GMLAN controlled)
- Integrated state-of-the-art bluetooth module for compatibility with the newest phones.
- Compact plastic molded enclosure, custom designed for the BLUESTAR to protect your investment.
- USB port for programming updates, status monitoring and diagnostic capabilities
- Bi-color RED/GREEN LED indicator for local status information
- mini headphone jack for future A2DP support.
- Hardware support for CallerID and Phone Book Access (future software upgrade)

And like all COSTAR products, it is backed by a 60 day, 100% satisfaction guarantee.

COSTAR will begin taking orders on January 1st. 2010. Orders for the BLUESTAR PnP version are no longer accepted.

Look for a complete data sheet and more information to be posted in the Products section soon!!

News: 8-24-09

COSTAR Technologies has completed field testing on GMLAN 11-bit vehicles. All systems go!

News: 7-7-09

COSTAR Technologies has begun field testing on GMLAN 11-bit vehicles. Looking for volunteers to beta test this new version in their 11-bit vehicle. Includes steering wheel control, and all other features listed on the GMLAN.

News: 4-27-09

COSTAR Technologies welcomes the G8 community with the release of BLUESTAR PnP GMLAN support for the Pontiac G8 which includes full function steering wheel control.

News: 4-25-09

Free Shipping upgrade to USPS - PRIORITY when purchasing BLUESTAR PnP Universal kits.

News: 3-22-09

COSTAR Technologies is now taking orders for GMLAN version for 29 bit systems. Full steering wheel support has been added to Make, End, and Answer calls with the 'Talking Mouth' button. Mute function is also implemented with Arrow key if available.

News: 3-20-09

COSTAR Technologies now has a forum for users to discuss their experience with the BLUESTAR.

General Q&A, along with vehicle specific applications and user experiences will be located here.

Sign in and let us know how you feel about the BLUESTAR and other COSTAR technologies products.

News: 3-12-09

COSTAR Technologies is proud to announce the new GMLAN version of the one and only BLUESTAR.

We expect to begin accepting orders for 29-bit systems in the next few days, with the 11-bit system soon to follow. The vehicle applications document has been updated to show these newer vehicles. More information can be found on the products page.

Thank you all for your interest, support, and patience during this development process.

COSTAR Technologies is not affiliated with OnStar LLC or General Motors LLC.